Everglades Outpost
35601 SW 192nd Ave Homestead FL 33034
Preview at 9:30AM • Auction at 11:00AM
---
NEW PREVIEW TIME: 9:30 AM
Everglades Outpost is not shutting down, they're just downsizing.
Antiques
Collectibles
Vintage
Crocodile, Alligator, Caiman, Snake, Armadillo Clothing, Purses, Boots & More
Masks
Native American
Glass Floats
Old Bottles Milk, Pharmacy & More
Furniture
Large Marble Collection
Inlaid Corner Chair
Art Pictures, Prints, Paintings
Glassware
Seltzer Bottle
Ephemera
Small Safe
Pipes & Tobacciana
Pottery Jugs & Crocks
Perfume Bottles
Bookends
Paperweights
African Zebra Skin Drums
Penny Press Machine
Shelving
Nautical
Mason Jars & Aqua Mason Jars
Rugs & Hide Rug
Arrowheads
Singer Sewing Machine & Cabinet
Sewing Assorted
Vintage Kitchenware
Royal Typewriter
Canonballs
Stereoscope with Slides
Christmas Decor
Sweaters Norwegian, Irish & More
Lamps
Shells
Oil Lamps & Lanterns
Asian Assorted
Fenton, Carnival, Imperial, Depression
Desks
Linens
The Surge Milking Machine
Antique Side by Side Secretary
Chairs & Rocking Chairs
Native American Dolls, Clothing & More
Alligator People Memorabilia & Autograph
Statues
New Guinea Crocodile Prow Ornament
Old South American Canoe
Signed Clyde Butcher Photos
Black Cable Nelson Upright Piano
Wades
Shark Teeth, Fossils & More
Hundreds of Books Archeology, Everglades, Egyptian, Florida, South Florida/Miami, Keys, Shells, Reference, Native American & More
Camel Seat
Asian Trunk
Longaberger
Jewelry
Purses
Coontie Graters
Cypress Tree Lamp
Hundreds of Pieces of McCoy Dinnerware, Cookie Jars, Planters, Vases & More
Pottery
Florida Memorabilia
Huge Postcard Collection
Hammocks
Dolls & Barbies
Bronzes
Lladros
Knives
Large Collection of Coins
Sensenich Propeller
Vintage Catalog Cabinet
Trade Beads
Huge Button Collection
Musa Island Memorabilia
Quilt Racks & Quilts
Glen Simmons Last Unfinished Skiff, Books, Stetson & More
Mirrors
Native American
Cookie Jars
So Much More!!
Free admission to Everglades Outpost for every registered bidder
Donations are greatly appreciated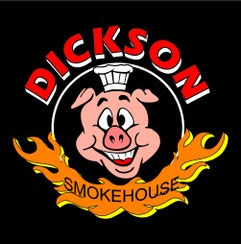 Plenty of parking! Don't forget to bring a chair! Seating will take place under tents and stadium with fans. 
---